Description
Heads-up! You can  SAVE MORE by purchasing a MAGIC ASSETS BUNDLE and get 20% discount!!
A set of two style line art brushes to help you with your line art process. Have more fun when doing your line art with our "Magic Soft Pen Brush" and "Magic Pencil Brush"! They're one of our Magic art asset set.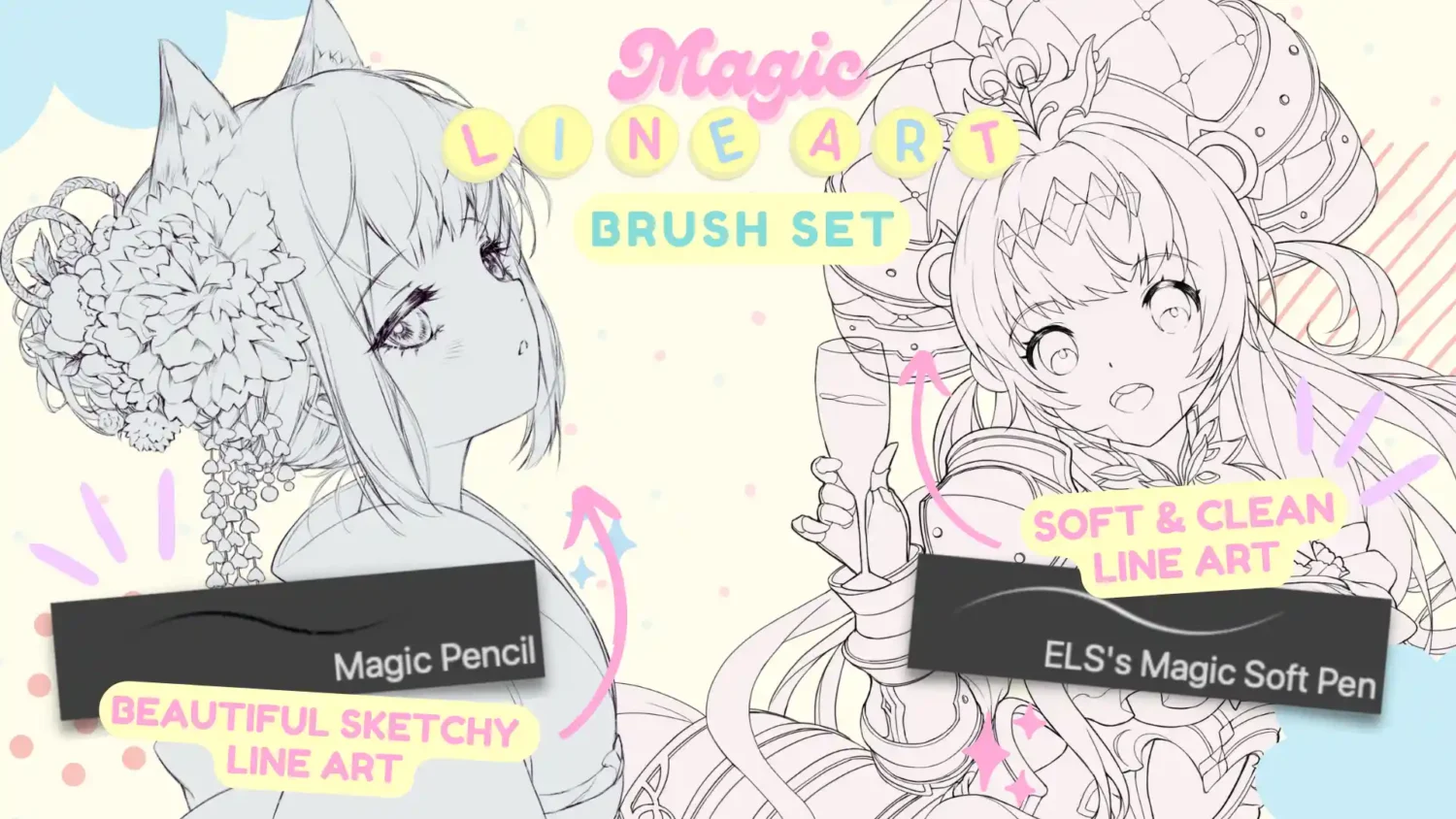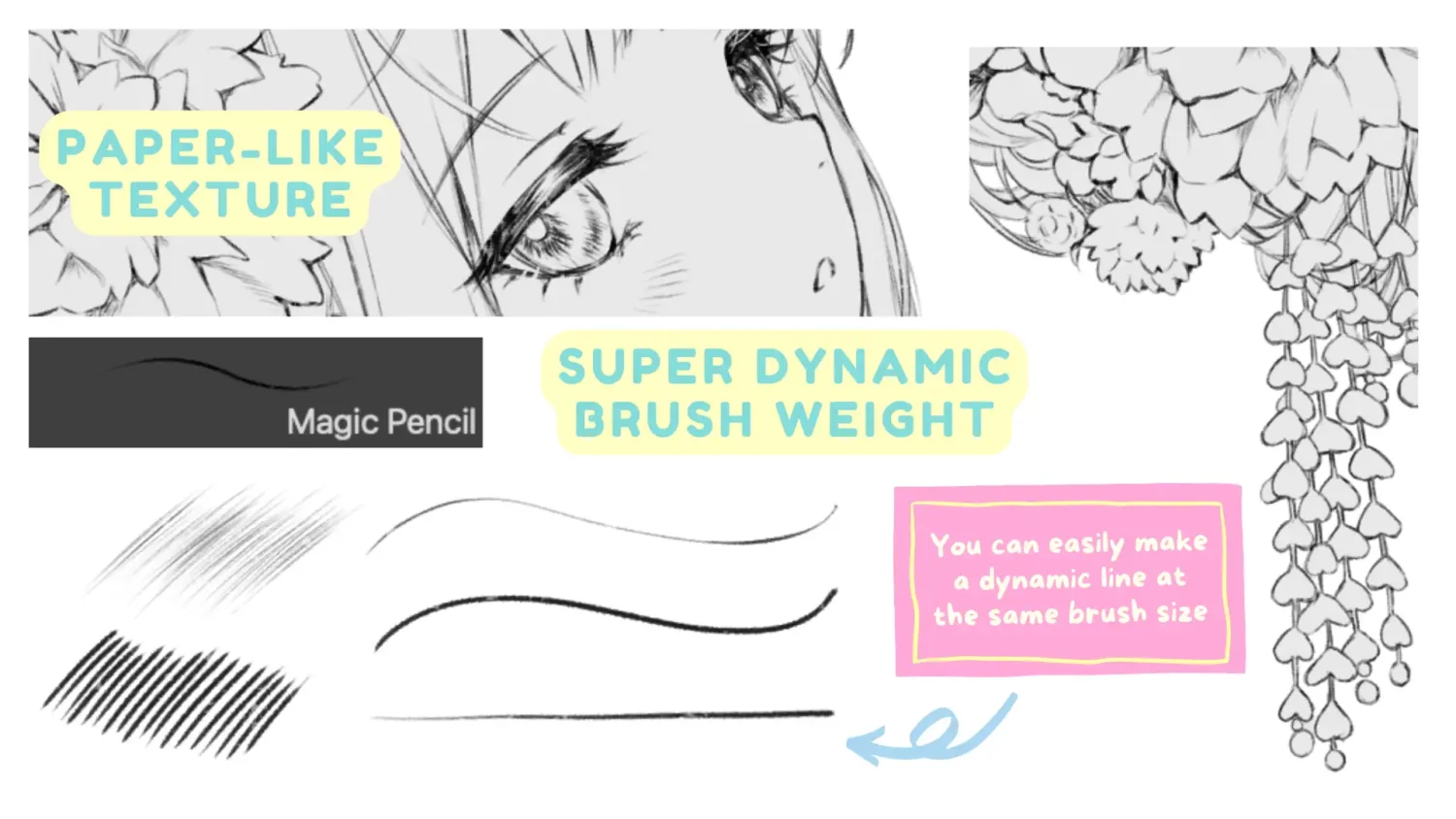 The Magic Pencil gives you a touch of a real pencil to your artwork. It has high dynamic brush weight and you may draw an extremely thin or thick line just by altering your hand pressure. You can use it on the vector layer since this brush was tested with the vector layer and found to be perfect! The recommended canvas size is at 2,000 px with 350 dpi.
Customization Guide
Brush Density
If you require a darker and more solid line, increase the "brush density" setting. The image below shows an example of brush density at various levels. However, our default parameter is 26.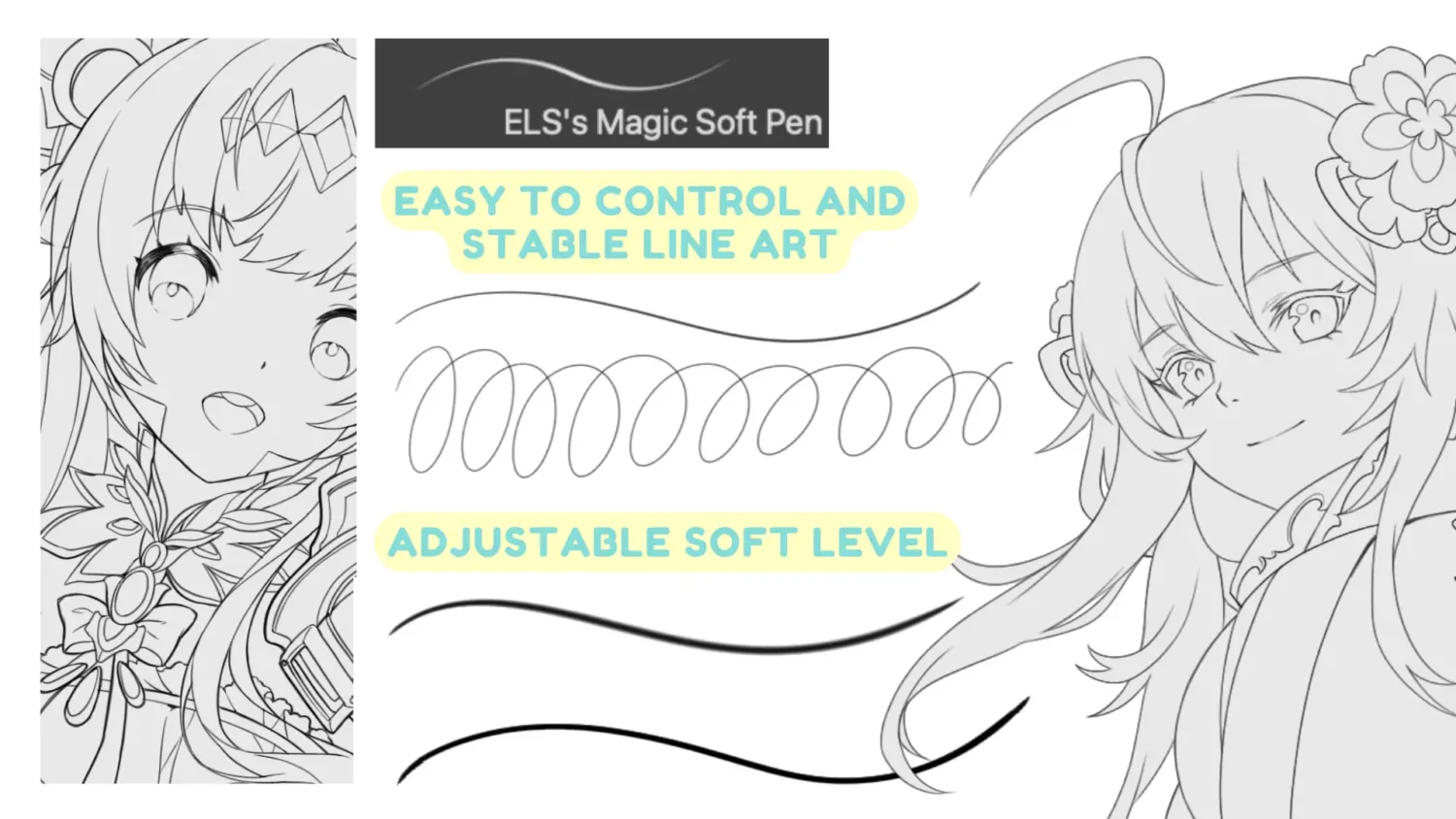 If you need a stable but not-too-crisp line, ELS's Soft Pen is the best choice. This brush was customized by our Team MiMi artist, ELS-II. He has such a fast line art process, and one of the keys to his speed is his own custom brush, which is the source of this brush we proudly present to you.
Customization Guide
Stabilization
A stabilization option might help you in drawing a stable line. It comes in handy when we need to draw a lengthy curved line. Our default value is 60. However, it may cause the line to lag or be delayed. When you don't require a stable line, you can lower it to less than 60.

Hardness
The brush's hardness setting controls how soft or hard it is. If you like a soft and smooth line, leave it alone because our default value is level 1. If you require a more crisp line, you can increase the level.


After purchasing, you'll get as follows:
1 x Magic Pencil Brush for Clip Studio Paint
1 x ELS's Magic Soft Pen Brush for Clip Studio Paint
Bonus: 1 x Yukata Girl PSD file