Description
Heads-up! You can  SAVE MORE by purchasing a MAGIC ASSETS BUNDLE and get 20% discount!!
Tired of difficult and tedious color blocking process? Our Magic Enclose and Fill Tool, customized by LUNAR*, is designed for digital artists like you to accomplish simple base coloring on Clip Studio Paint with more power and speed!
With a few clicks and drags, you may complete the base coloring! Simply select a color and draw the shape to put it into action!
Why the Magic Enclose & Fill is DIFFERENT?
What's the difference between the non-adjusted Enclose & Fill and our Magic Enclose & Fill? Let's see how it may help you with your base coloring!
Well-adjusted and tested: I already tested the Magic Enclose & Fill, and it's my tool for producing more than 100+ pieces of professional illustration at the production level. So, I'm confident that it'll work for you as well.
Reduce color spills and save time: This tool will greatly reduce the amount of color that spills out of your line art. It'll save your time since you won't have to manually erase the large area of spilled-out color with the eraser. You just need a little effort to erase some parts.
Can be used with a bit sketchy line art: Even if your line art is a little messy and unclean, this tool is still useful. The comparative shot below shows that even if the line is a little sloppy, this tool still works nicely.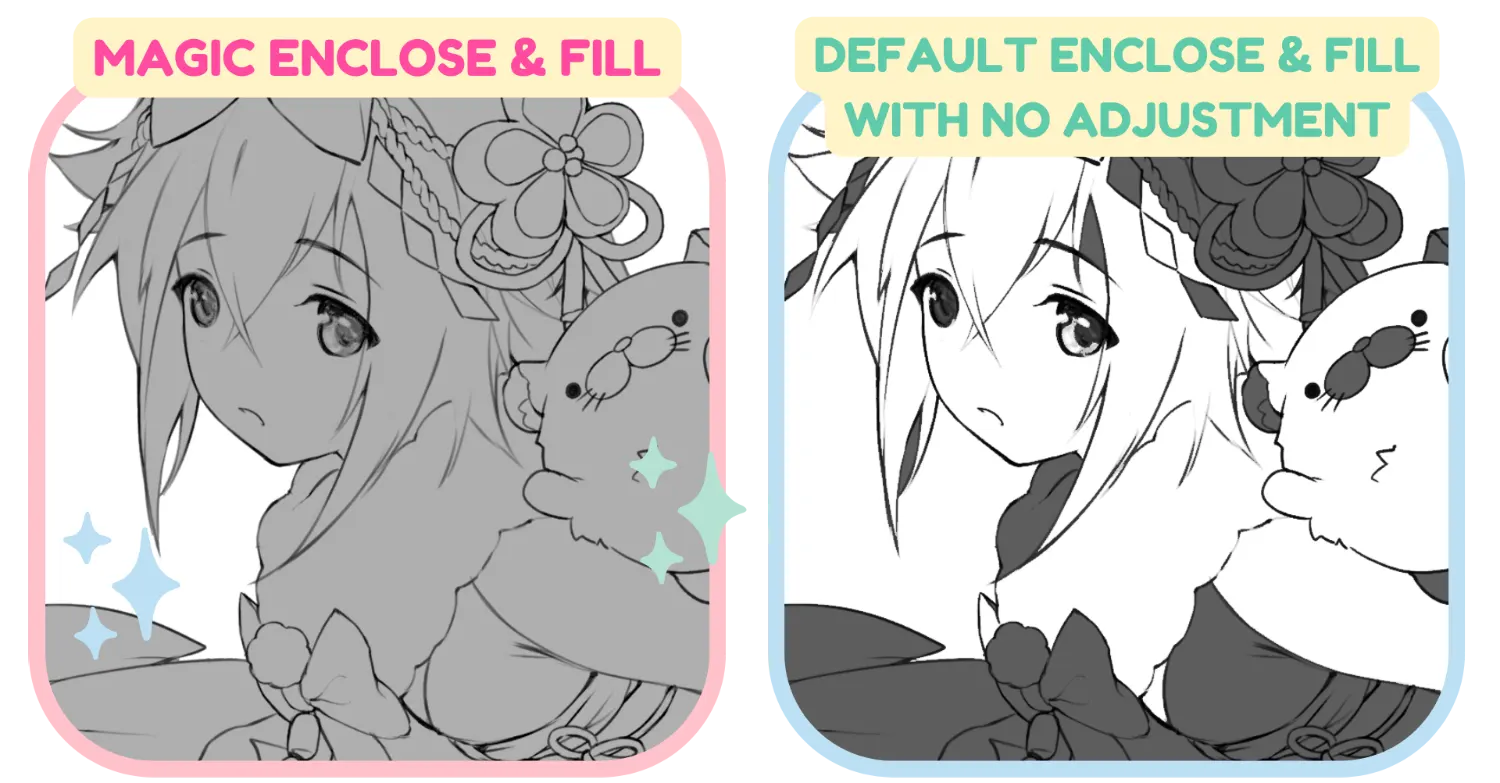 The Magic Enclose and Fill Tool for Clip Studio Paint, as well as a video instruction to walk you through the procedure, is available for just $5! There is no need to waste your precious time with the time-consuming process. You can get around it and work faster!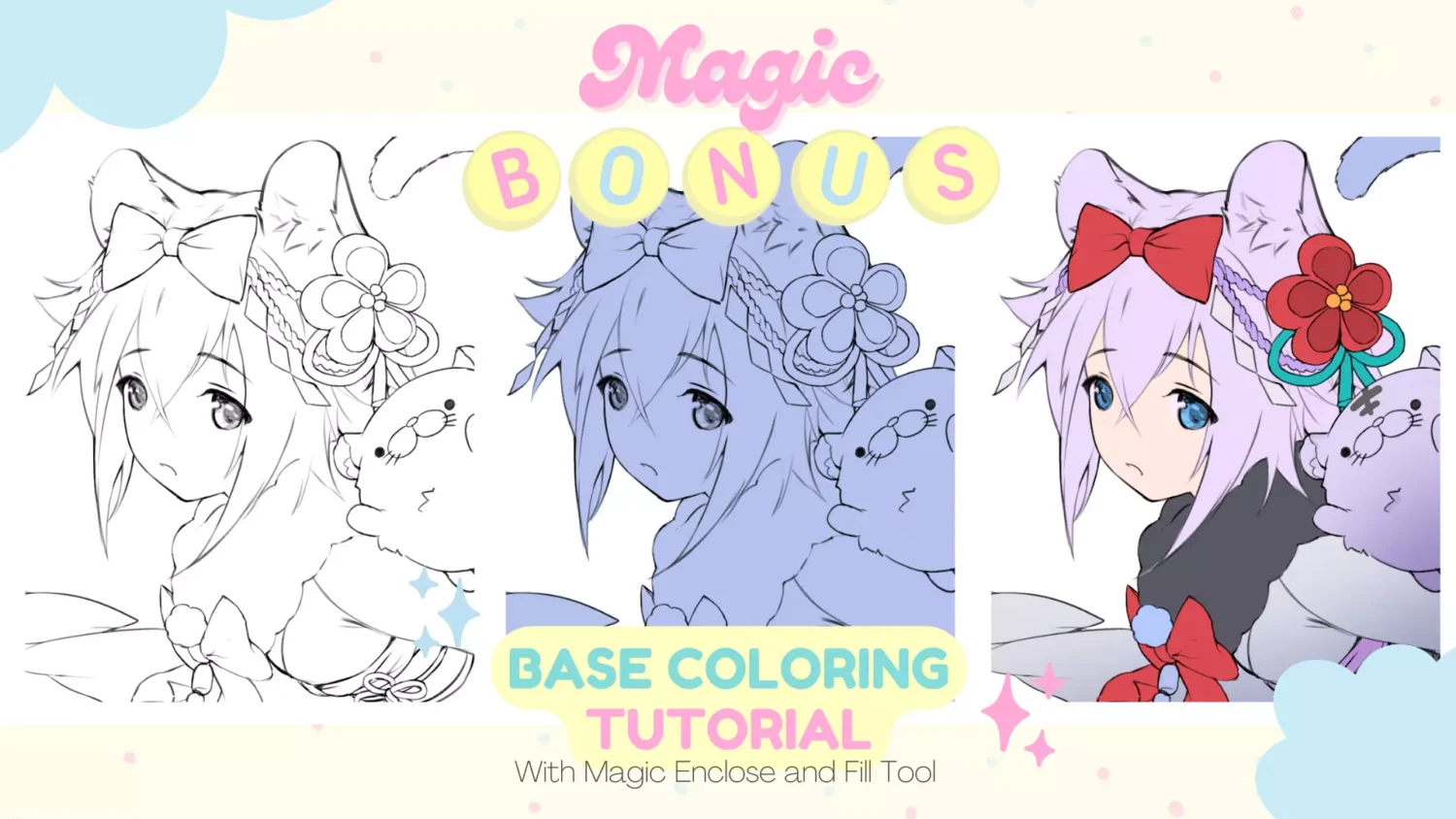 After purchasing, you'll get as follows:
1 x Magic Enclose and Fill Tool for Clip Studio Paint
Bonus: 1 x Mini Tutorial: Faster Base coloring in Clip Studio Paint