Description
Heads-up! You can  SAVE MORE by purchasing a MAGIC ASSETS BUNDLE and get 20% discount!!
My favorite customized brush, which I usually use to paint my artwork. It is available in two styles: plain and textured. It's really easy to use and enjoyable! Let us paint joyfully with our Magic Paint Brush!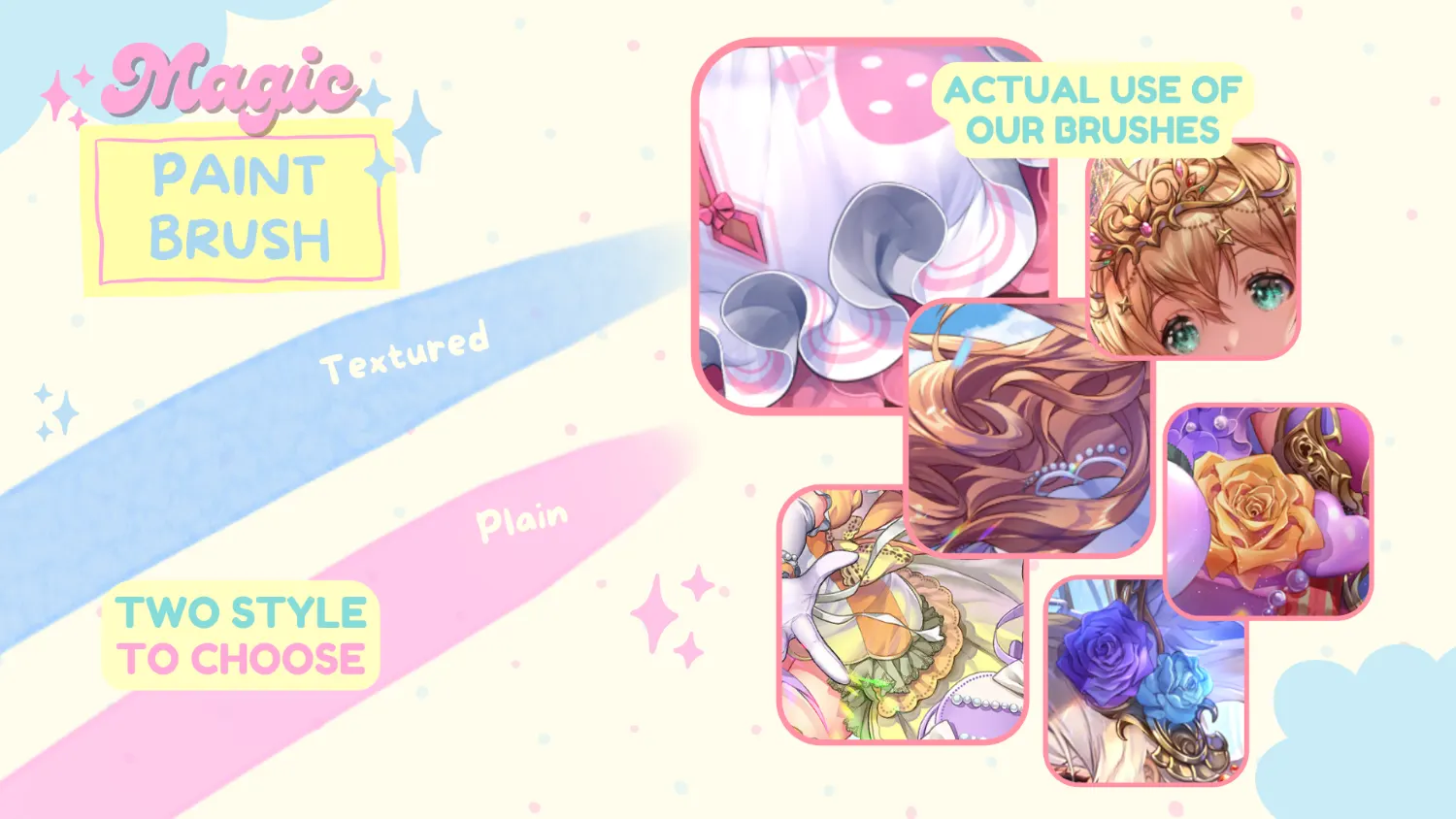 This brush may be used to paint practically anything. This video shows how to utilize this brush with various materials.
User Manual
Blend the Color
You may simply mix the colors by hitting "J" on your keyboard. Additionally, you may change your cursor to the eye dropper tool by pressing and holding the "alt" key then select the color in the area where you want to blend and paint in that area.

Water Color Edge
By adjusting the water color edge parameter, the Magic Paint brush will looks like water color. You can play with the parameters and alter them as you see fit. The brush's border will become darker as the number rises.

That is our Magic Paint brush guidelines! I hope our product brings you delight in your painting. If you enjoy this product, please consider leaving us a review. I appreciate all of your support! Oh, and if you have any issues with the asset installation, please feel free to contact us!

After purchasing, you'll get as follows:
1 x Magic Paint Brush [Textured] for Clip Studio Paint
1 x Magic Paint Brush [Plain] for Clip Studio Paint