As an artist, mastering human anatomy drawing is essential for creating impactful artwork. However, anatomy can be a complex and challenging subject to learn. Especially when it comes to muscle structure and perspective.

Fortunately, there are many ways that can help you grasp the structure of anatomy a lot better!
You don't need to attend an expensive art school to improve your understanding of anatomy. There are many tools available that can assist you in your self-study. Me, for example, learned anatomy from a variety of sources and is a proponent of self-study. With the right tools and resources, you can enhance your anatomy drawing skills by teaching yourself using proper tools.
In this blog post, I'll introduce you to my top tools for mastering human anatomy drawing. These tools will help you learn anatomy in the most engaging way and it'll save your money a ton!
So if you're ready to boost up your skills of human anatomy drawing and do the self-study, keep reading!

Recommended 3D Model for Anatomy Drawing Study
First, let's take your anatomy studies to the next level with 3D models. If you're an artist looking to improve your understanding of anatomy for drawing, using a 3D model can be a powerful tool. Let's explore the recommended 3D model I've chosen for you.
Clip Studio Paint 3D model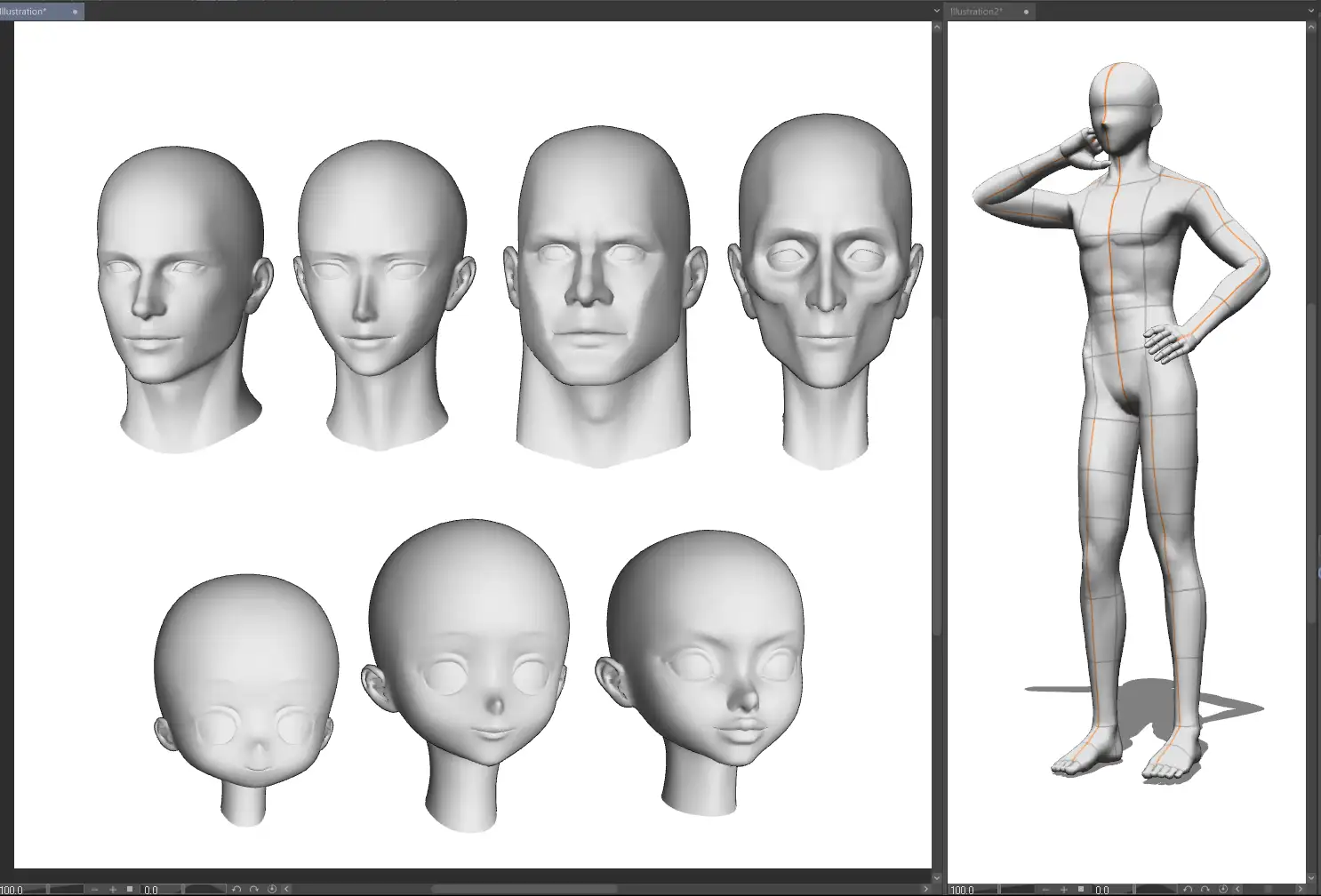 Using a 3D model in Clip Studio Paint can be incredibly helpful when studying anatomy for drawing.
With a 3D model in CSP, you can rotate the view, zoom in on specific areas, and even adjust the pose to learn more about the body's structures.
You can see the body from all angles and gain a better understanding of what the human body looks like from a different perspective. Plus, the new 3D head models and hand scanner in CSP 2.0 is mind-blowing! You can adjust the facial feature and hand's pose then use them as your anatomy references.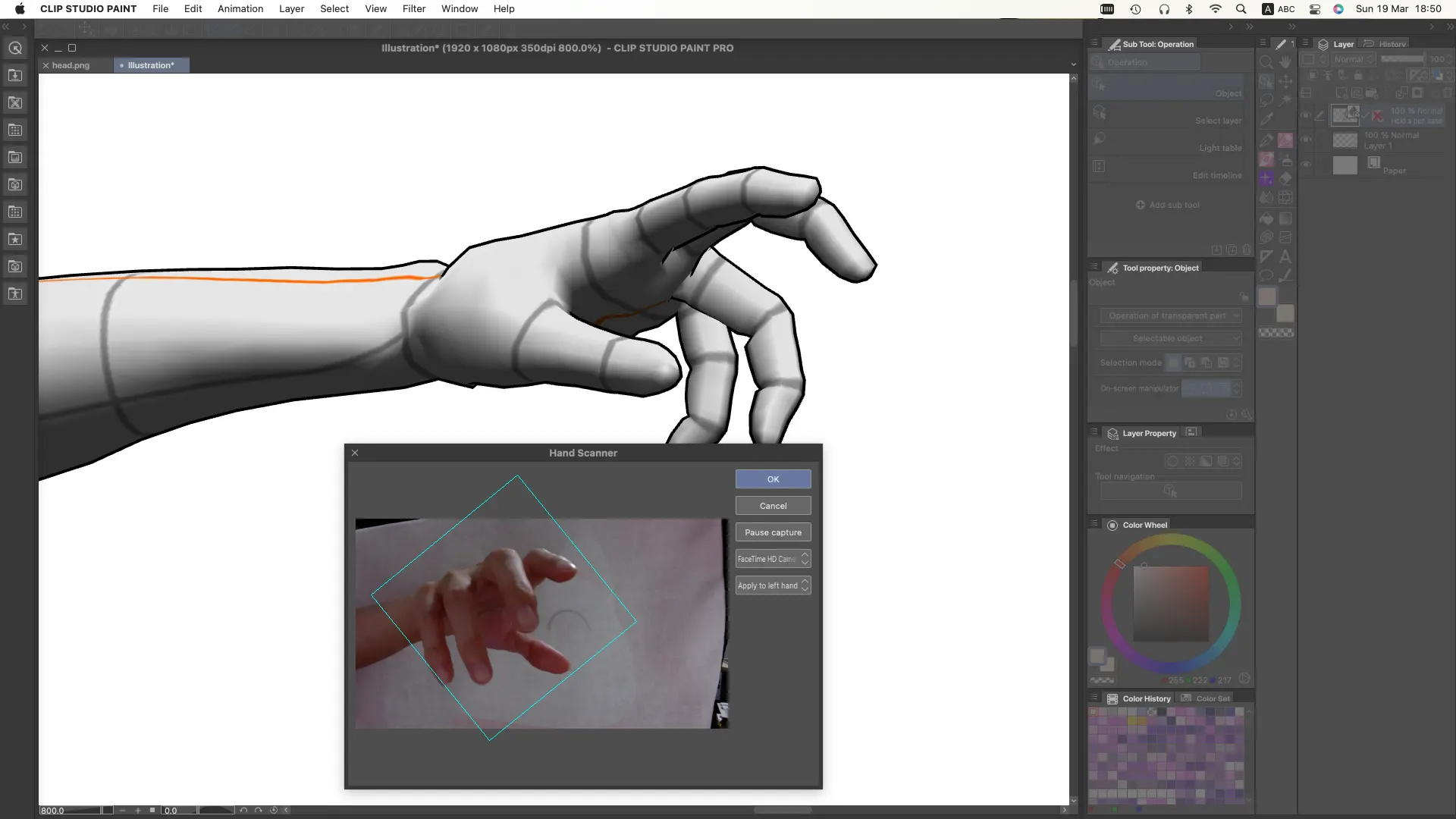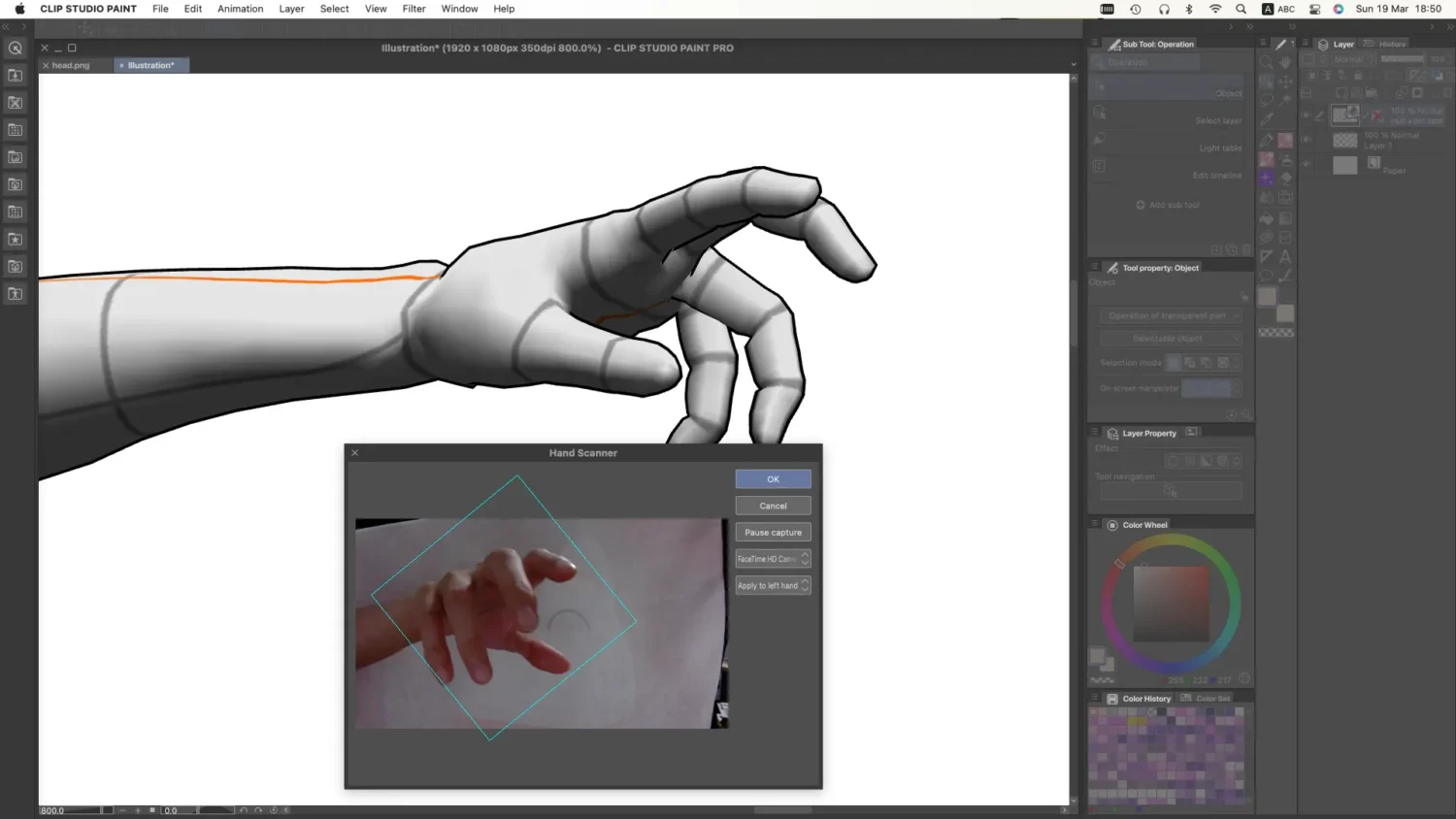 So, in my opinion, incorporating a Clip Studio Paint 3D model into your anatomy study can be a powerful tool for improving your skills.

Écorché Male and Female Muscle names Anatomy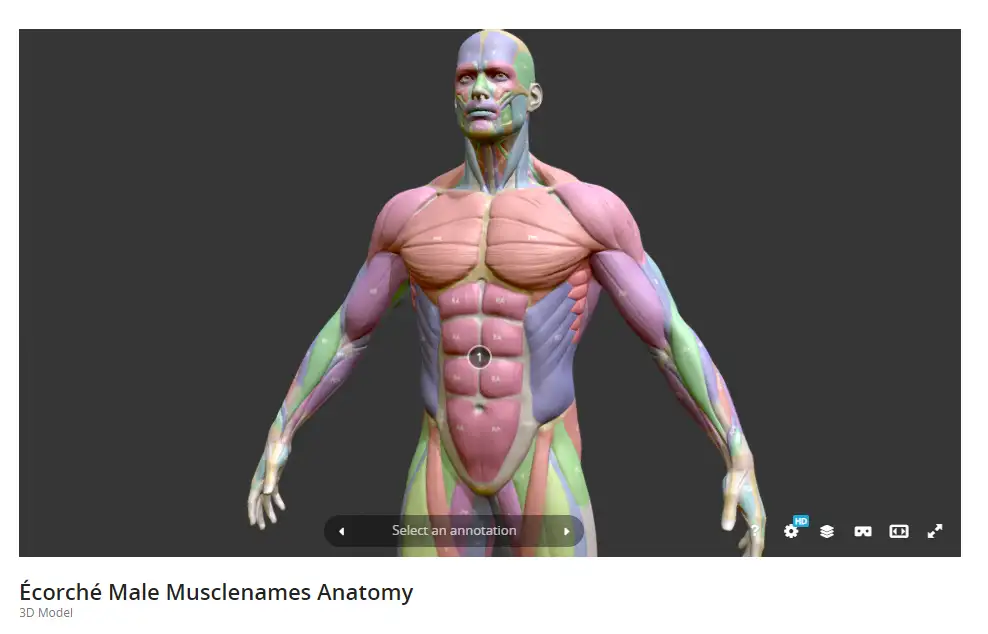 One great option for the anatomy study is the Écorché Male and Female Muscle Names Anatomy 3D Model. This model offers a detailed look at the musculature, with accurate muscle names and proportions for each structure.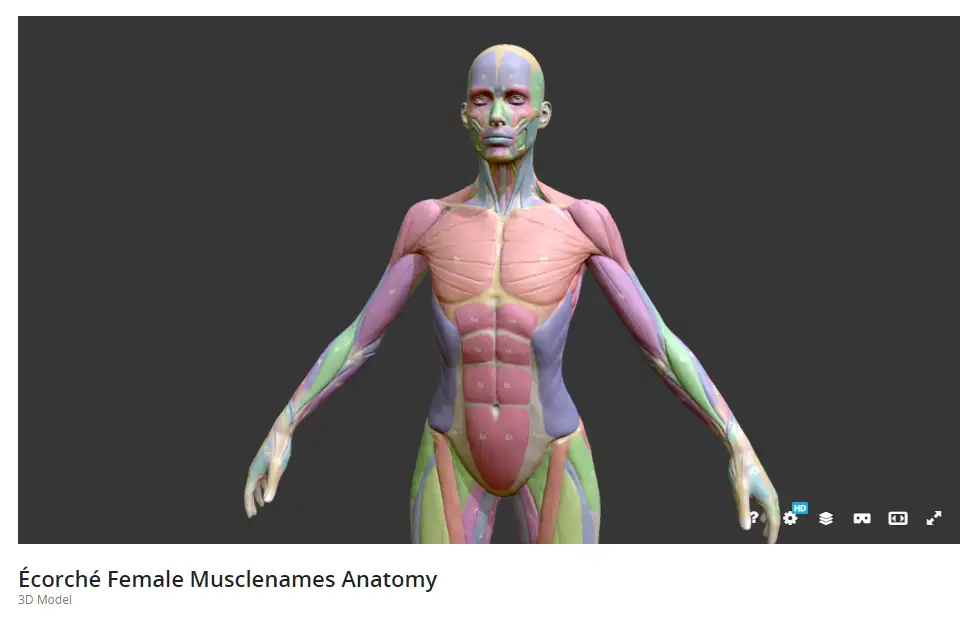 By studying these 3D models, you can gain a deeper understanding of the muscles position and how they affect the surface of the skin. You can rotate the 3D body freely and inspect every single muscle in each view.
This will make your anatomy study more interactive and engaging, and it'll allow you to create more realistic and accurate drawings by using the guide from these 3D models.

Anatomy Website for Artists
On my previous blog, I've wrote about various reference sites for artists. However, in this particular list, I want to focus solely on anatomy-related websites that can help you to ramp up your anatomy drawing skills.
With these websites, you can access a plethora of resources, including reference images, 3D models, and even tutorials on anatomy drawing techniques. So, be sure to check out the websites on this list.
Pose Maniac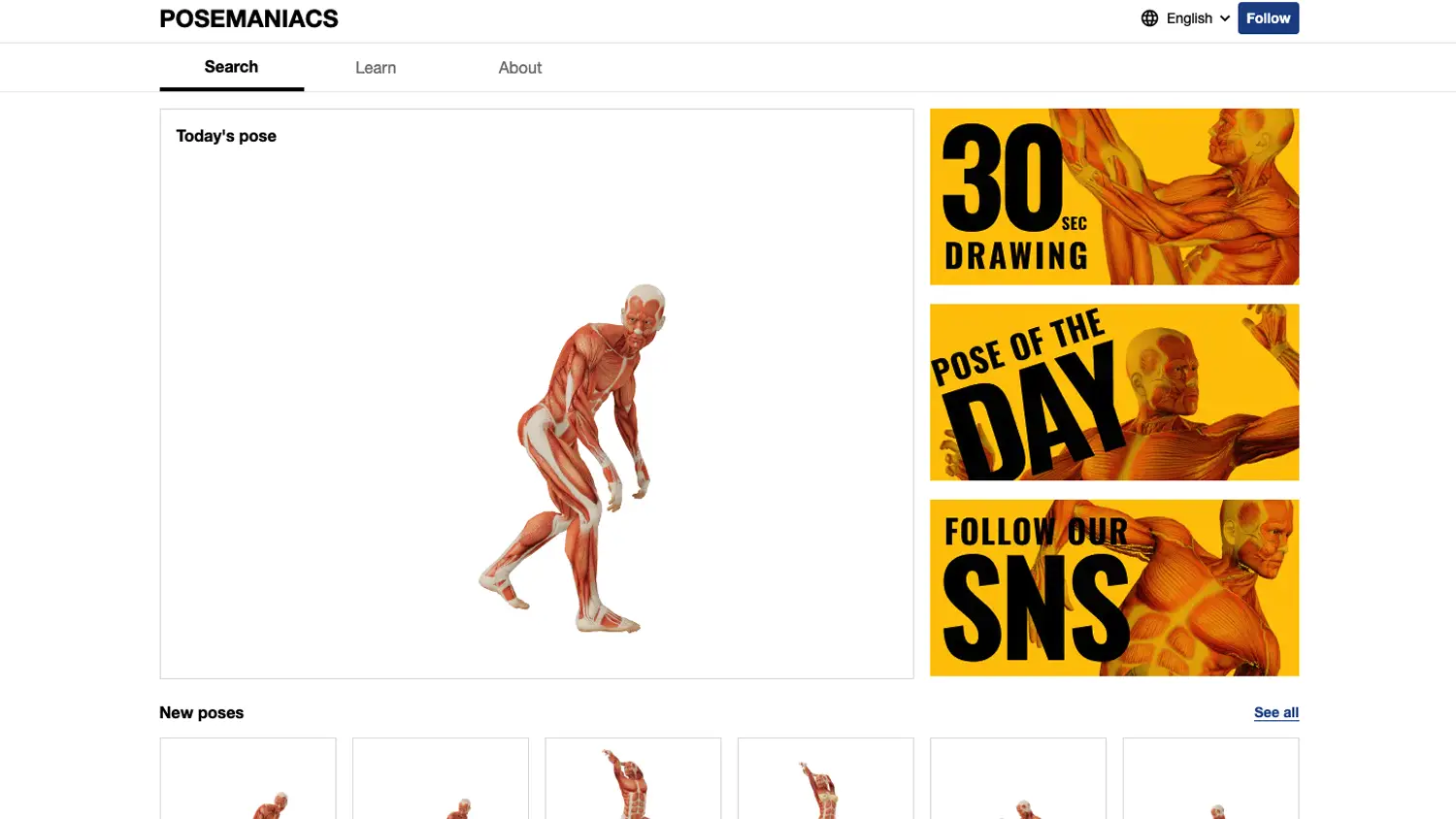 One of my favorite things about Pose Maniac is that they offer a variety of pre-made poses with detailed muscle structures that you can study.
These poses come in the form of a 3D model that you can easily rotate and inspect from any perspective.
Additionally, Pose Maniac provides a 30-second drawing practice feature that allows you to select a drawing topic of your choice and get started right away. Just click on the link provided, choose your preferred topic, and you're all set to begin practicing your drawing skills.
Overall, Pose Maniac offers a great set of resources to help you improve your understanding of human anatomy and enhance your artistic abilities.

Human Anatomy for Artists
Human Anatomy for Artists offers a wide range of real-life photographs that you can use as anatomy and pose references to improve your drawing skills.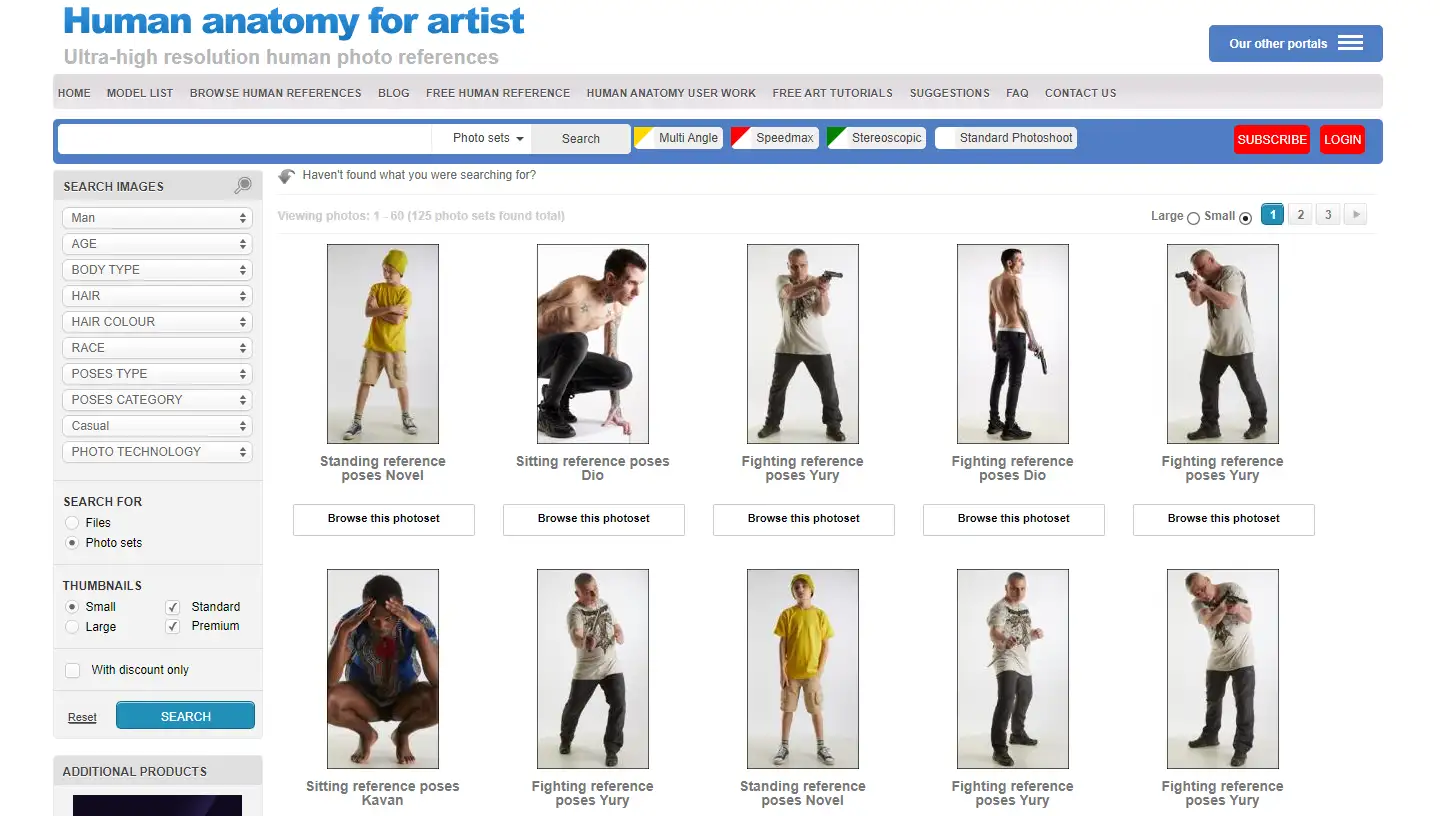 The site provides both premium and free photo references, making it accessible to artists of all skill levels and budgets. Additionally, you can easily filter and select the photographs based on gender, age, race, and other criteria, making it easy to find the references that you need.

Anatomy and Pose Application
Learning human anatomy for artists is not just limited to websites, as there are also many great applications available to help you master this important skill. In fact, below is a list of my recommended applications that I use when practicing anatomy drawing:
Hand Model
If you're looking for a 3D viewing tool that's similar to the hand pose scanner in Clip Studio Paint, there's an app available for iPhone that allows you to scan a hand pose using your phone's camera. It's Hand Model app!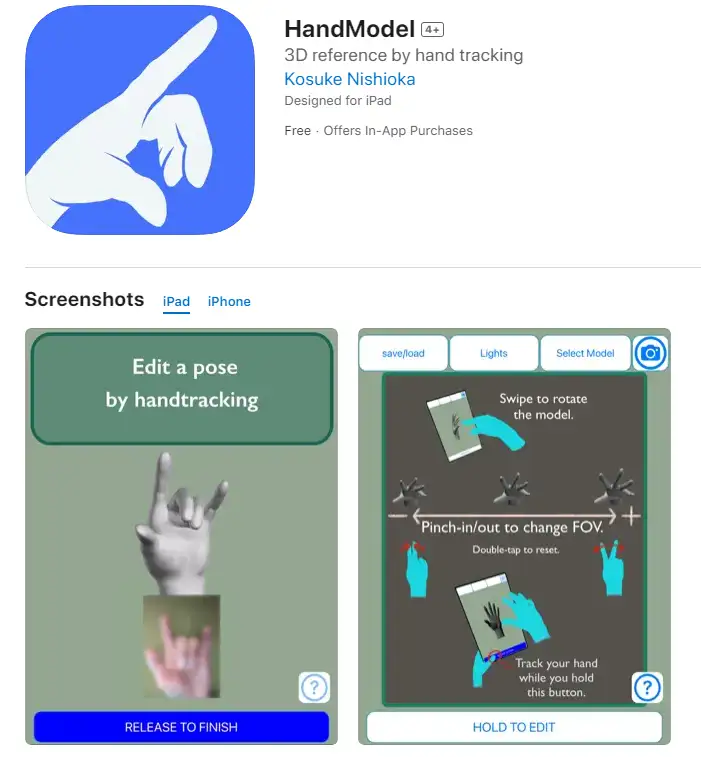 I've used this app before, especially before CSP 2.0 was launched, but since upgrading to CSP 2.0, I rarely use it anymore. However, if you're not a CSP user and you're in need of a reliable tool to help you with hand poses, this app may be just what you're looking for.

Magic Poser
Magic Poser is an app that provides the best 3D pose reference for artists. With its super easy drag and pose feature, you can manipulate the 3D model like a real doll and automatically adjust it to the dynamic poses you want.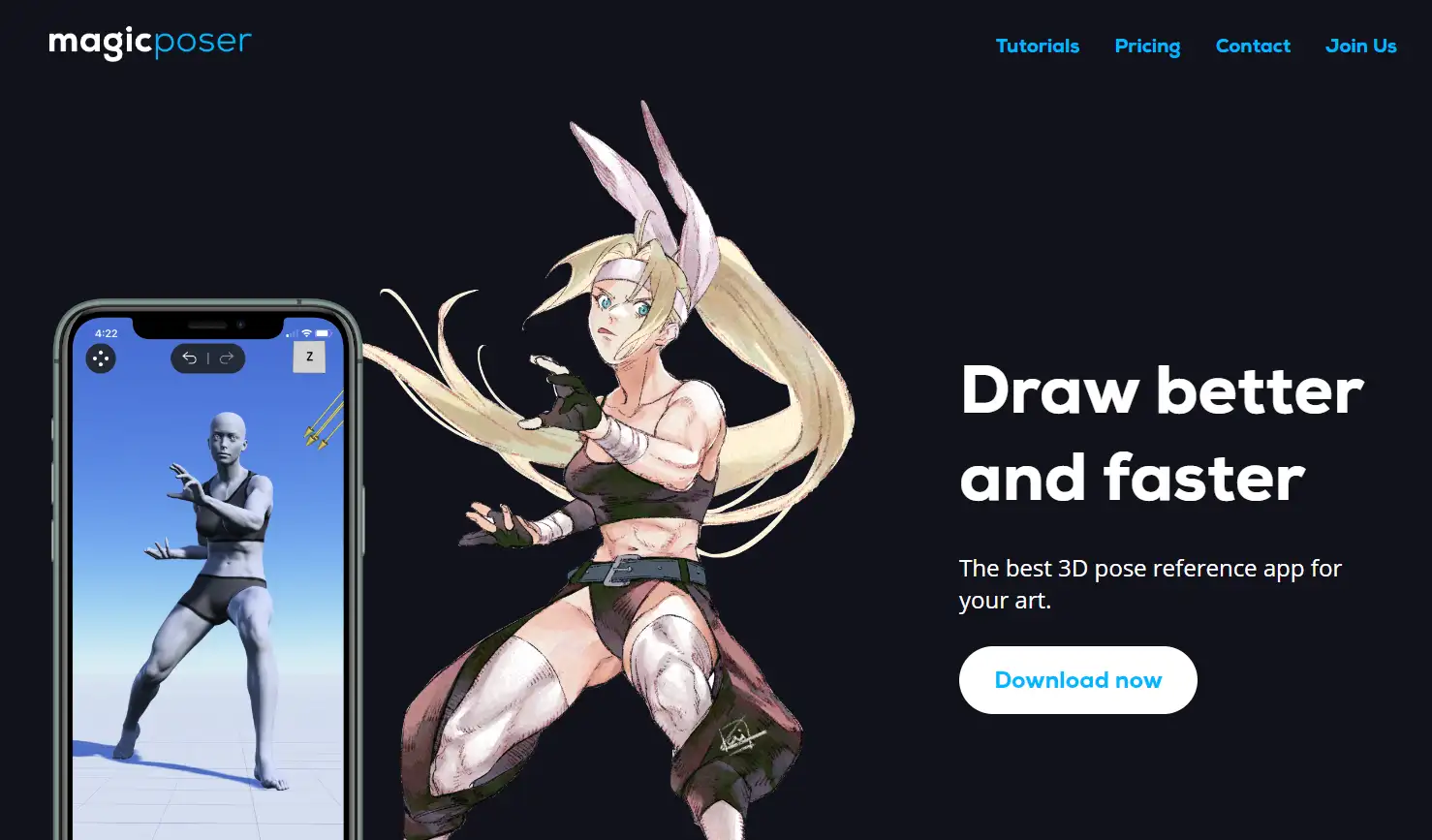 The app offers all kinds of body types, including both realistic and stylized models for a broad range of artistic tastes. It also has stunning lighting effects that add a cinematic touch to your scene.
Magic Poser has a huge library of poses with hundreds of premade poses carefully handpicked. It allows you to add as many characters and props as you want and group objects together for easier manipulation. You can export in OBJ format and integrate seamlessly into your existing workflow.

Easy Pose
Easy Pose is a mobile app designed for artists and animators who need a customizable model to create poses for their art. The app offers smooth joint manipulation controls, including movable parts highlighting, joint initialization, and mirroring function.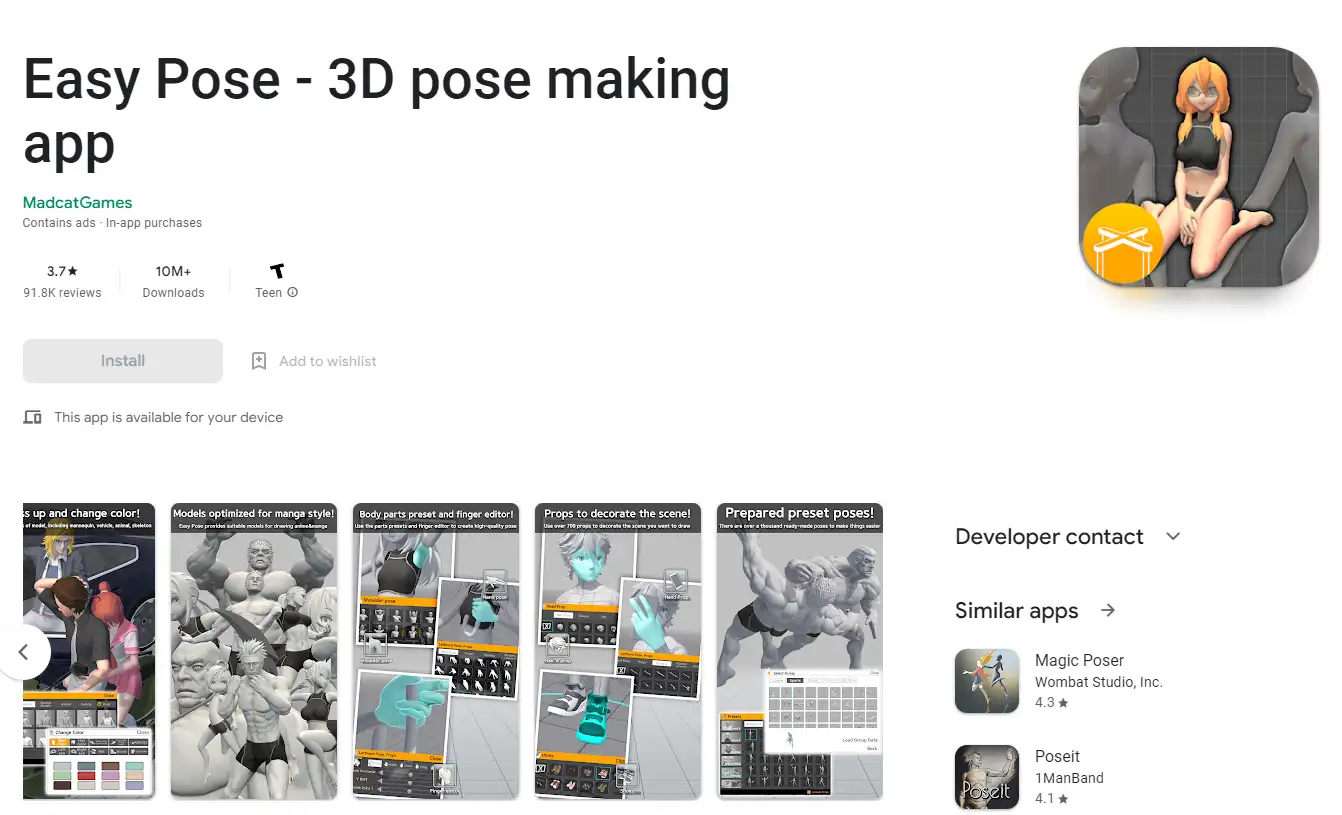 It also provides comic-style models with various body types, allowing users to create a scene of up to six people at once. Additionally, Easy Pose offers realistic features such as light expression, viewing angles, wire mode, and automatic saving.
The free version of the app enables users to freely control the model poses, moods, and camera distance, save images in PNG format, and create scenes.
However, upgrading to the paid version provides the benefits of saving and recalling completed poses, accessing different models, bringing multiple models on the screen, removing ads, and using all completed poses.

Anatomy Books
Anatomy books provide a great reference guide for every artist as it helps them understand the various parts of the body better.
I'm also an "anatomy books" and "how to draw books" lover. I've learned a lot of anatomy drawing from these books!
If you have no idea which books to choose, no worries. I'll give you a book list that actually helped me understand more about human anatomy. I hope the following list helps you too! Let's explore the list below.
Anatomy for Sculptors
Anatomy for Sculptors is a comprehensive guide to human anatomy for artists, particularly those interested in sculpting. The book provides detailed information on the skeletal and muscular structure of the human body, as well as information on how these structures influence movement and form.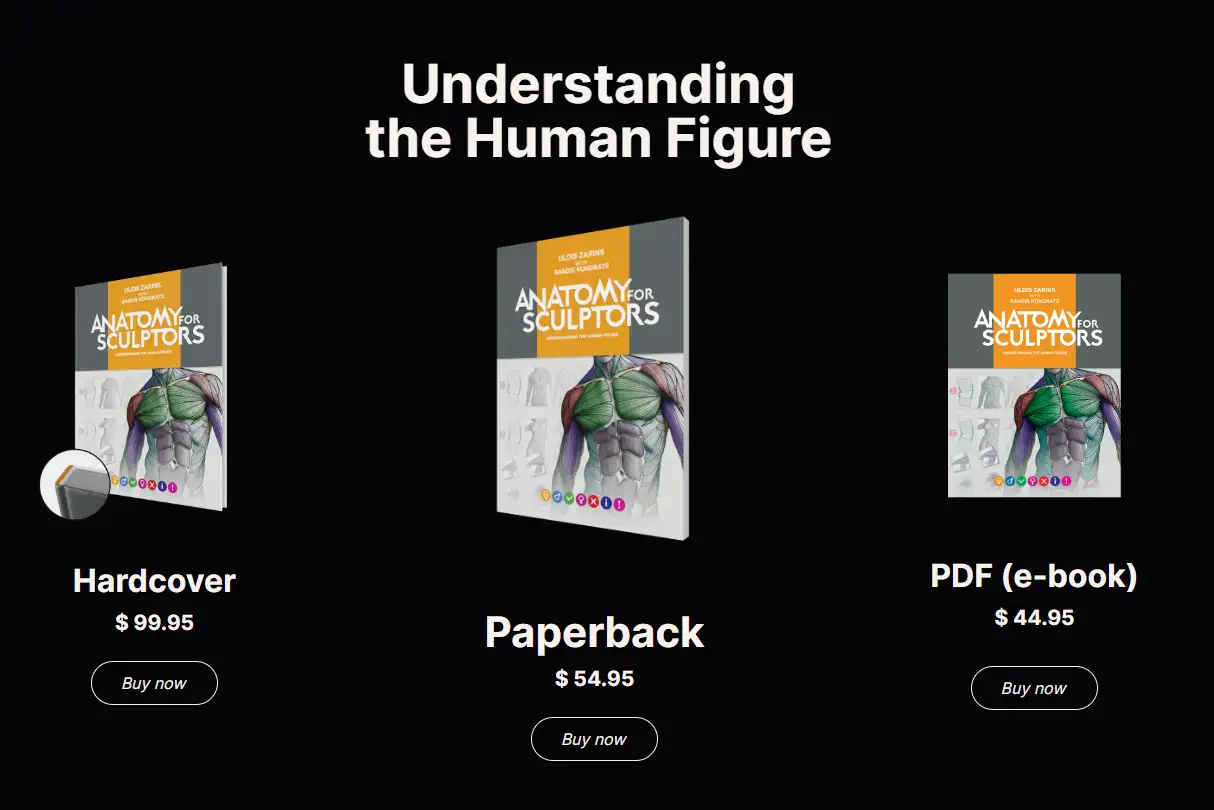 The author, Uldis Zarins, uses clear and concise language, combined with detailed illustrations and photographs, to explain complex anatomical concepts.
Below is the sample pages from the book!
This one is my favorite anatomy book of all time. It's a valuable resource for you in understanding and representing the human form in your artistic practice.

How to Draw Manga: Sketching Manga Style 1-2
How to Draw Manga: Sketching Manga Style 1-2 is a series of guidebooks that offer step-by-step instructions on drawing manga characters in the Japanese anime style. Although the books are quite old, the content remains timeless and valuable.
The first volume focuses on the fundamentals of sketching, including character design, perspective, and anatomy. The second volume delves into more advanced topics such as body proportions and character design.
Both volumes are filled with black and white line art illustrations and examples to help improve skills and create anime characters with proper anatomy, pose, and design.
One great aspect of "How to Draw Manga: Sketching Manga Style" is the author's easy-to-understand explanation of crucial points regarding anatomy drawing, the human body, and poses in anime style. With practice and an understanding of these points, readers can develop their anime anatomy skills in no time.

マンガの基礎デッサン 女のコキャラ編 / EXCELLENT MANGA SKETCHING TECHNIQUES vol.1 Pretty Girl
This book is on of the manga drawing series that provides beginners with fundamental techniques to draw manga.
The series focuses on creating an appealing drawing of a girl, presenting key aspects such as the balance between the head and body, proportion, posing, facial expressions, eye makeup, and hair style in each chapter. With these tips and tricks, you can learn how to create attractive female characters that capture the essence of anime-style art.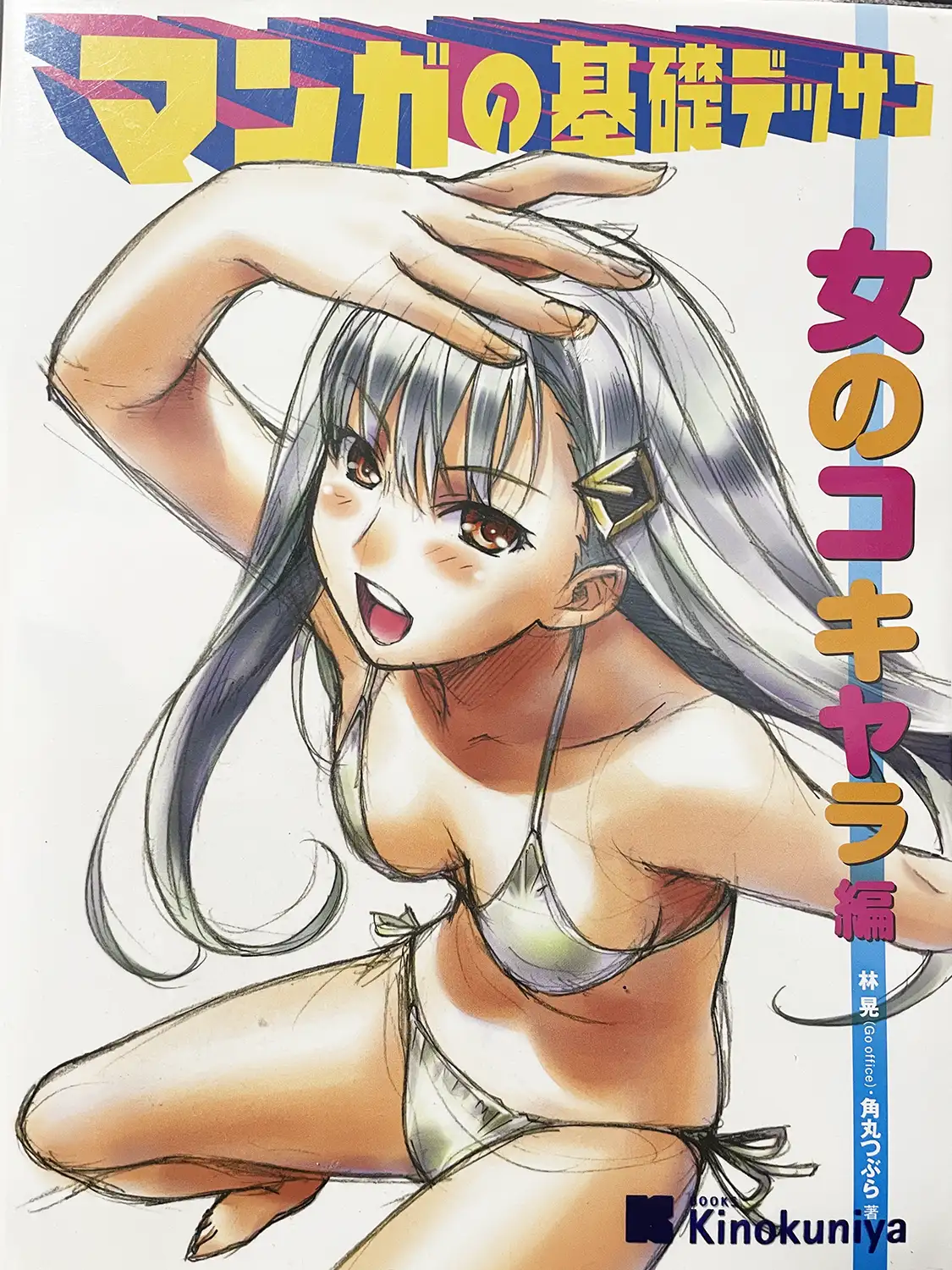 I don't own the English version, but I got the Japanese version a long time ago, and the tips in this book helped me develop my girl character's pose and anatomy drawing.
I highly recommend that you pick up some of the anatomy books and start exploring the tips and tricks of human anatomy drawing. It'll help you A LOT!
Although anatomy can be a complex and challenging subject, there are many tools and resources available to help you understand and learn the structure of the human body. From 3D models in Clip Studio Paint to anatomy-related websites and applications like Hand Model and Magic Poser, you can enhance your anatomy drawing skills through self-study using the proper tools.
However, if you're tired of struggling with drawing human anatomy and feeling frustrated with your progress, let's join our 5-Day Basic Anatomy Challenge! It's a drawing challenge I made specifically for beginners who want to learn to draw anatomy from scratch, so don't worry if you have no prior experience.
By the end of the challenge, you'll have a solid foundation in basic anatomy drawing that you can build on for years to come. Don't miss out on this opportunity to level up your art skills and join our community of fellow artists!

Finally, if you like art tips and content like this, feel free to subscribe to my weekly newsletter: MiMi Art Tips!
I share my anime art tips and experiences in my digital art career in a weekly email. You'll get the insight and behind the scene of the art career! Really recommend if you're a beginner anime style artist.  Click here to subscribe!
Thank you so much for reading this post! I really appreciate your visiting and using your valuable time reading my content!
Much Love 💖