We've all been there: staring at a blank sheet of paper or empty canvas, trying to think of something creative to draw. Sometimes it can be a real struggle for all the inspiration just to fly right out of your head. It doesn't matter if you have just begun drawing or you have been in this art journey for years, sometimes, you hit a wall.  I'm talking about having an art block. Are you struggling to create art or you don't know what to draw? So, what do you do?
Relax and let's try one of these tips to help spark your creative side!
Beat the Art Block by Setting Your Drawing Theme From An Emoji Set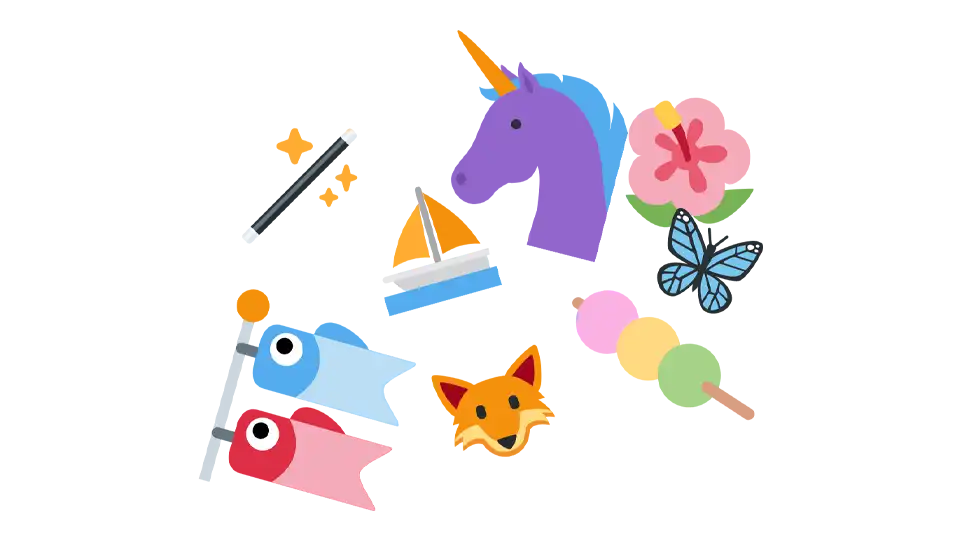 Sometimes when I experienced art block, one way of getting the ball rolling is to pick a topic from emojis. Drawing from emojis is one of the most effective ways to get drawing ideas. If you don't feel like thinking, the random emoji generator can quickly provide inspiration for your drawings.
You may check out this website and use the emoji generator to help you get the idea!
Once you've obtained the random emojis, experiment with mixing and combining them to get new drawing ideas.
Slay the Creative Slump by Using Art Prompt Generator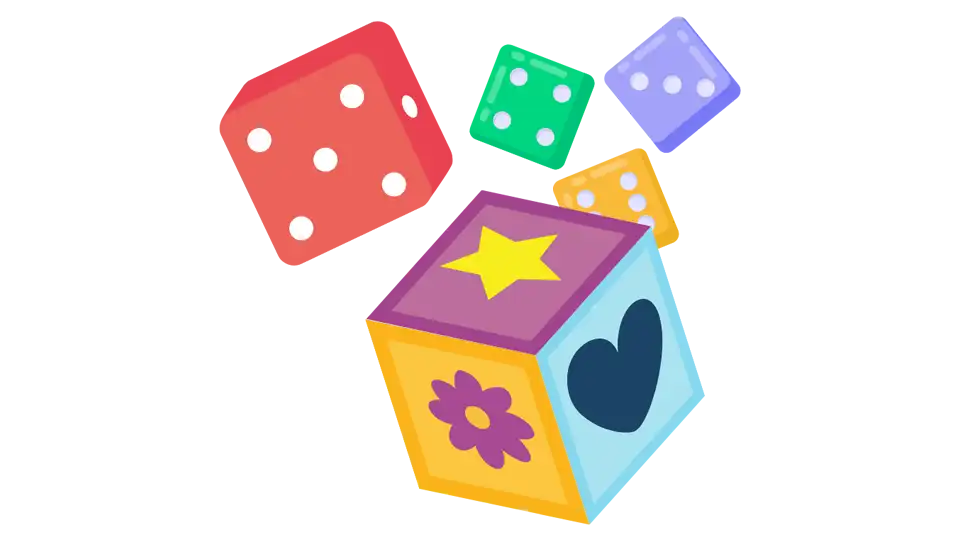 An art prompt is a word generator that generates random drawing ideas and sparks creativity. It displays an infinite amount of randomly produced words in various categories and  includes a wide range of key words, so you won't get bored with the available prompt list.
My recommendation for art prompt is this website. You can also find a lot more idea prompt here.
In addition to using the prompt generator, you may try making art in a collection. Choose one of the prompted topics then draw a variety of characters in the same theme.
Come Up With New Idea From Your Favorite Song, Anime, Or Popular Shows

Drawing fan art of the trending anime, games, music, and series can be quite entertaining. Plus, it can also provide you with a lot of exposure on social media, as other people may share it. Start by searching for a trending hashtag on Twitter or scrolling through your social media feed to discover what's popular right now.
Another way of coming up with ideas is to listen to music of your choice and visualize a picture of the song in your head. I personally get a variety of drawing ideas from the song's melody.
Create Something From Random Color Palette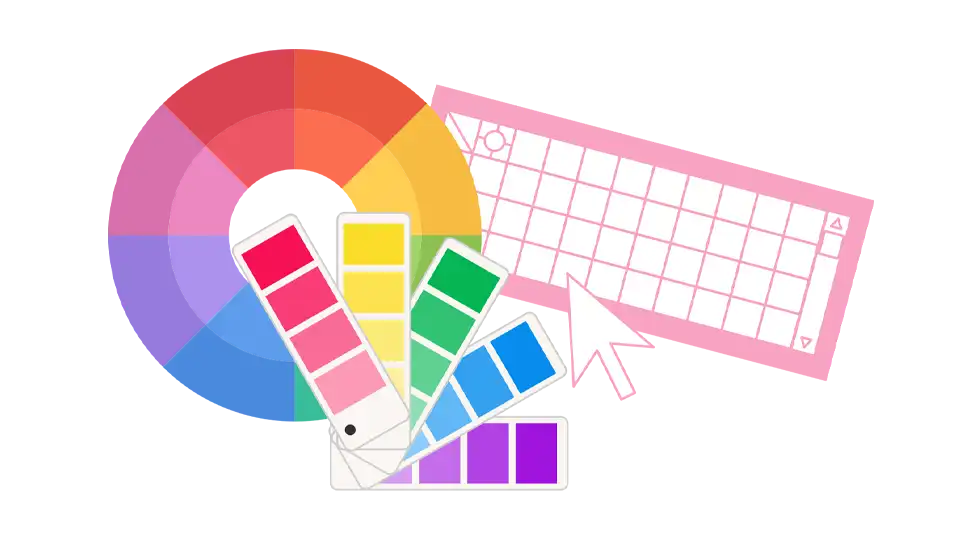 Drawing from a random color palette might seem like one of the best ideas as well. Colors can tell much more about feelings than words. For example, blue would be perfect for sad feelings, and green or yellow would fit with happy feelings. You may use a color generator to generate a set of colors for you and imagine what kind of character you can create from that color set.
I recommend using this website to generate your preferred color palette and let your imagination flow!
Trying to Draw Characters from Objects or any Motives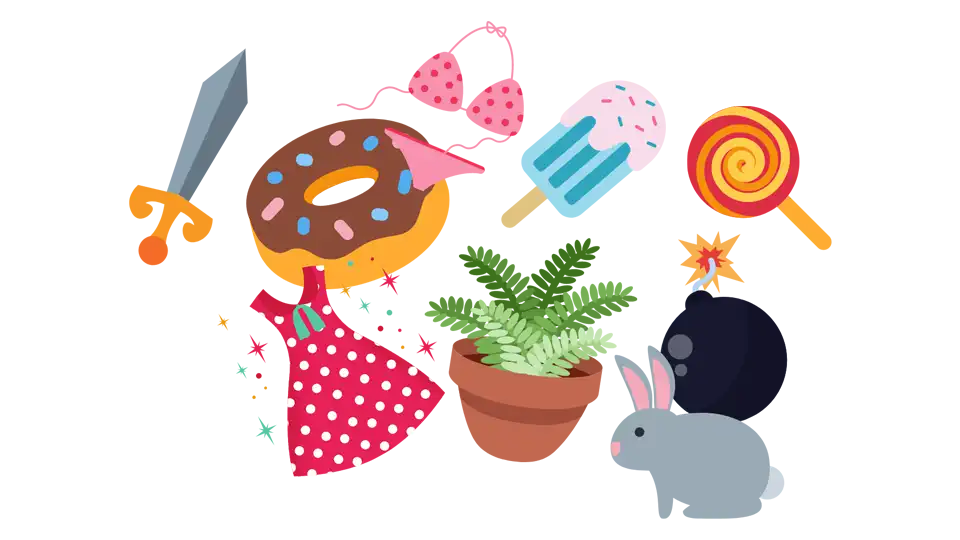 You can draw your very own character based on objects. Objects can be anything from food, sweets, drinks to antiques or even flowers. You can try mix and match the object as character's outfit or make your character a unique specie.
I have a list of idea you can use to create your character and illustration below.
Animals
Fish
Snakes
Small animals
Bunnies
Birds
Kitties
Puppies
Caterpillars
Penguins
Baby seals
Pandas
Foxes
Ducks
Bees
Peacocks
Dolphins
Dinosaurs
Bats
Hawks
Horses
Flowers
Rose
Lily
Tulip
Sunflower
Wisteria
Hydrangea
Poppy
Higanbana
Fruits
Apple
Apricot
Avocado
Banana
Blackberry
Blueberry
Cherry
Coconut
Grape
Kiwi
Lemon
Lime
Mango
Orange
Peach
Pineapple
Raspberry
Strawberry
Watermelon
Melon
Plants
Mushroom
Fern
Ivy
Palm
Monstera
Cactus
Aloes
Clovers
Willow
Palm trees
Christmas tree
Vine
Crystal & jewel
Diamond
Amber
Amethyst
Aquamarine
Emerald
Garnet
Zircon
Mexican opal
Pearl
Sapphire
Food
Burrito
Hamburger
Cheeseburger
Sandwich
Taco
Hot dog
Fried chicken
Fries
Ramen
Bacon
Sausage
Pizza
Sweets
Jelly beans
Lollipops
Chewy bars
Bubblegum
Candy apple
Toffee
Macaron
Chocolate
Tart
Croissant
Cheesecake
Jelly
Ice-cream
Cupcake
Choux cream
Dango
Cream horn
Pie
Drinks
Cola
Milkshake
Lemonade
Fruit juice
Cocktails
Wine
Beer
Coffee
Tea
Milk
Sparkling water
Vehicles
Ships
Cars
Jets
Starships
Trucks
Motor cycle
Bike
Racing cars
Flying ships
Balloons
Airplane
Weapons
Katana
Sword
Club
Gun
Gatling gun
Pistol
Revolver
Musket
Club
Sickle
Bow
Dart
Spear
Halberd
Axe
Boomerang
Stick
Crossbow
Bolo
Grenade
Knife
Cannon
Rocket
Rifle
Torpedo
Missile
Shortgun
Antiques & Others
Mythological figures
Historical figures
Perfume bottles
Compass
Dolls & Dollhouses
Hairpins
Glasses
Hand fans
Lanterns
Lighters
Luggage
Mailboxes
Marble
Costume
Kimono
Yukata
Hanbok
Hanfu
Victorian dresses
Gothic dress
Lolita dress
Latex suit
Bodysuit
Swimsuit
Bikini
Student uniform
Sweatshirt
Jacket
Jeans
To summarize, even though we as artists have many different tools at our hands to help us overcome art block, we should never force it. Don't push yourself too much when it comes to making art. Relax. Taking a break from drawing may be refreshing, and it can be just what you need. The most essential thing is to recall why you began drawing in the first place. Remember why you started drawing, whether you started for fun or for a career. Reminding myself of why I draw helps me get through all of the difficult times in my art career. Lastly, happy drawing, everyone!

Finally, if you like art tips and content like this, feel free to subscribe to my weekly newsletter: MiMi Art Tips!
I share my anime art tips and experiences in my digital art career in a weekly email. You'll get the insight and behind the scene of the art career! Really recommend if you're a beginner anime style artist.  Click here to subscribe!
Thank you so much for reading this post! I really appreciate your visiting and using your valuable time reading my content!
Much Love 💖